500kHz Digital Capacitance Inductance Meter Auto Ranging Component Tester MLC500 LC Meter LC And RC Oscillation With SMD Clip SS-MLC500
Auto-ranging component tester, can drive up to 500 KHz, suitable for small value capacitor and inductor measurement. It provides very stable and high resolution measurement up to 5 digits.
Features:
Fully auto-ranging designed, drive up to 500 KHz.
High resolution, up to 5 digit display, most finest resolution: 0.01pF, 0.001uH.
High stability and measurement range for L/ C.
Large LCD display with backlight, easy to read.
USB PC program, can take record and pass and fail component sorting function.
Capacitor discharge terminal and capacitor storage voltage display.
Notice:
Discharge capacitor before testing.
Please don't connect under testing device during power on, it will affect the initialization.
Specifications:
Color: Black
LCR Testing Parameter: Main Parameter: LC
Testing Frequency: C: 10 to 500Khz
L: 10 to 360Khz
Testing Method: Auto Select LC and RC Oscillation
Calibration: Power on Auto Calibrate with Internal Reference Capacitor
Testing Voltage: ~1.5Vrms
Best Tolerance: L: 1% + 1 Digit
C: 1% + 1 Digit
LCD Update or Testing Time (vary on component value): <3/s, (e.g.100mF Capacitor < 30s)
Range Selection: Automatically
Zeroing: Open / Short Circuit
Terminal: Mini- USB (Virtual Com Port)
Display Range: C 0.00pF ~ 100.000mF(pF/nF/uF/mF)
L 0.000uH ~ 100.000H(uH/mH/H)
Hz (LC Oscillation Frequency) 0 ~ 900000Hz
(s) (RC Constant Time) 0.000 ~ 99.999
LCD Display: 128x64 Dot Matrix, with Backlight
Number of Testing Terminal: Main 3, Secondary 2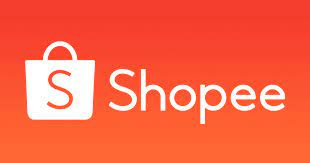 Retail check with our Shopee online store.
| | |
| --- | --- |
| Price for each | Cost |
| 1-10 units | Shown |
| Request a quote for high quantities | |
System stock status may diff with real time status.
If urgent, please contact us.
*sales@connectronics.com.my
*connectronicmalaysia@gmail.com
*tradingconnectronics@gmail.com
Quality of components may diff according their brands, therefore if there are special request.
SGS / MSDS, test report, datasheet or others.
Please inform us.
Pictures is for illustration purpose only.
All price is for 1 unit or 1 meter.
Frequently Asked Questions