Suction cup type mini vise 360 degree rotatable small vise
Product selling point:
1. Stable clamping
2. Can be rotated 360 degrees
3. Aluminum alloy material
4. It can absorb a variety of working surfaces, suitable for all kinds of flat desktops, and the suction cup is more stable when adding water.
5. Plastic card slot, aluminum alloy metal forged jaw, better with plastic card slot, it is not easy to damage objects, which ensures the originality of jade carving core carving wood carving products
6.0-30MM adjustable clamping, deepening the threaded screw, not easy to slip when using, long service life
Product parameters:
Product name: Universal suction cup vise
Product material: aluminum alloy
Product angle: 360 degree rotation
Weight without nails: 205G (net weight)/230G (gross weight)
Clamping range: 0-30MM
Weight with nails: 210G (net weight)/235G (gross weight)
Applicable scene: smooth glass surface, desktop, metal surface
Product function: can be clamped and fixed for polishing/grinding/drilling/cutting operations
Safety Precautions:
Always follow proper electrical safety practices and guidelines while using the parts.
Note: The product description provided here is for illustrative purposes only. For the most accurate and detailed product information, please refer to the manufacturer's product specifications and documentation.
●If you need to buy more than one item, you can add a shopping cart first, there will be a bigger discount.
●We can provide wholesale if you need large quantity, please contact us.Thanks.
●Buying different products may result in unusual shipping fee. If the shipping cost is too high, please contact us.
●Picture is for illustration only, please select your requirements(Size 、Quantity)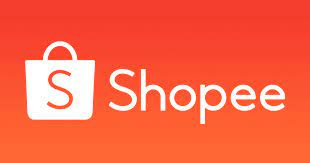 Retail check with our Shopee online store.
| | |
| --- | --- |
| Price for each | Cost |
| 1-10 units | Shown |
| Request a quote for high quantities | |
System stock status may diff with real time status.
If urgent, please contact us.
*sales@connectronics.com.my
*connectronicmalaysia@gmail.com
*tradingconnectronics@gmail.com
Quality of components may diff according their brands, therefore if there are special request.
SGS / MSDS, test report, datasheet or others.
Please inform us.
Pictures is for illustration purpose only.
All price is for 1 unit or 1 meter.
Frequently Asked Questions