Stainless steel flux soldering paste liquid
"Welding Worry-Free High-Strength Flux, Multi-Purpose Flux, is a powerful helper for making mobile phone batteries (welding nickel strips) and making plugs (welding stainless steel and iron sheets). With just a gentle wipe, it can help you easily weld stainless steel, white steel sheets, copper, iron, galvanized sheets, and other materials that cannot be welded with ordinary rosin. You no longer need to use a spot welding machine when welding batteries.
Product Composition: ZnO 24%, NH4Cl 30%, HCl 6%, C3H3COH 30%, H2O 12%, surfactant 3%.
Product Uses:
HLY-800 Strong Welding Flux is widely used in the low-temperature welding of various high-quality stainless steel products, stainless steel signage, galvanized sheets, nickel, copper, iron, and other metals. It is used for welding and repairing iron letters, medical instruments, electronic cigarettes, fishing gear, beauty needles, clocks and instruments, precision parts, stainless steel soy sauce bottles, stainless steel utensils, iron boxes, water tank welding and repairs, automotive radiators, lamp manufacturing, pipe joints, and welding of various PCB boards. This product can be used in various welding processes such as brushing, dipping by hand, and wave soldering. After welding, residual flux can be cleaned with water or wiped off with a damp cloth. It provides even and fast tinning, allowing tin solder to form a dense alloy layer with the workpiece. It offers excellent welding performance with full, strong, and bright solder joints.
Product Description:
Lead-free and environmentally friendly manufacturing, nearly colorless and transparent liquid, stainless steel flux has been subjected to low-toxic or even non-toxic treatment in production technology. Harmful substances in the flux have been weakened to reduce the health risks to personnel working with such products for an extended period, making it safe to use. This product has the ability to rapidly remove metal oxide layers and has excellent solder flow-assisting properties. It provides fast tinning with the ability to form a dense alloy layer between the tin solder alloy and the workpiece, resulting in full, bright, and secure solder joints, offering excellent welding performance."
Safety Precautions:
Always follow proper electrical safety practices and guidelines while using the parts.
Note: The product description provided here is for illustrative purposes only. For the most accurate and detailed product information, please refer to the manufacturer's product specifications and documentation.
●If you need to buy more than one item, you can add a shopping cart first, there will be a bigger discount.
●We can provide wholesale if you need large quantity, please contact us.Thanks.
●Buying different products may result in unusual shipping fee. If the shipping cost is too high, please contact us.
●Picture is for illustration only, please select your requirements(Size 、Quantity)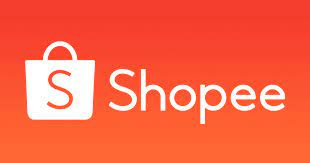 Retail check with our Shopee online store.
| | |
| --- | --- |
| Price for each | Cost |
| 1-10 units | Shown |
| Request a quote for high quantities | |
System stock status may diff with real time status.
If urgent, please contact us.
*sales@connectronics.com.my
*connectronicmalaysia@gmail.com
*tradingconnectronics@gmail.com
Quality of components may diff according their brands, therefore if there are special request.
SGS / MSDS, test report, datasheet or others.
Please inform us.
Pictures is for illustration purpose only.
All price is for 1 unit or 1 meter.
Frequently Asked Questions