HX711 Weighing Pressure Sensor 006-1
HX711 Weighing Pressure Sensor 006-1 is an electronic scale module, whose working principle is to convert the measured changes in resistance value changes, through the conversion circuit into electrical output. The module communicates with the host computer through TTL 232.
Overview
Simple structure, easy to use, stable and reliable performance, high sensitivity and measurement speed and so on.
Application
Widely used in aerospace, mechanical, electrical, chemical, construction, medicine and many other fields, used to measure force, pressure, displacement, strain, torque, acceleration.
Specification
Differential input voltage: ±40mV(Full-scale differential input voltage is ± 40mV)
Data accuracy: 24 bit (24 bit A / D converter chip.)
Refresh frequency: 80 Hz
Operating Voltage : 5V DC
Operating current : <10 mA Size:38mm*21mm*10mm
Reference Tutorial
You might need:
Load Cell Straight Bar Force Pressure Weight Sensor 1kg 5kg 10kg 20kg HX711 006-2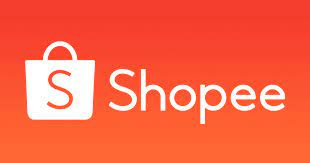 Retail check with our Shopee online store.
| | |
| --- | --- |
| Price for each | Cost |
| 1-10 units | Shown |
| Request a quote for high quantities | |
System stock status may diff with real time status.
If urgent, please contact us.
*sales@connectronics.com.my
*connectronicmalaysia@gmail.com
*tradingconnectronics@gmail.com
Quality of components may diff according their brands, therefore if there are special request.
SGS / MSDS, test report, datasheet or others.
Please inform us.
Pictures is for illustration purpose only.
All price is for 1 unit or 1 meter.
Frequently Asked Questions