Electrolytic capacitor Radial 10v 16v 25v 35v 50v
Electrolytic capacitor 10v/16v/25v/ 35v/50v/63v/100v
Lead type: lead type
Shape: cylindrical
Allowable deviation: ±20%
Capacity: 1UF/2.2UF/3.3UF/4.7UF/6.8UF/10UF/22UF/47UF/68UF/100uF/220UF/330UF/470UF/680UF/820UF/1000UF/2200UF/3300UF/4700UF/6800UF
Withstand voltage: 6.3V/10V/16V/25V/35V/50V/63V/80V/100V/160V/200V/250V

Product size: 5*7mm/6.3*11mm/8*12mm/10*13mm/10*20mm/13*25mm/16*25mm/18*30mm
Product use: Mainly used for LED power supplies, smart homes, switching power supplies, computer motherboards, car inverters, power adapters, DC converters, smart power strips, security monitoring power supplies, electric vehicle controllers, industrial routers, laser equipment, new energy Charging pile, etc.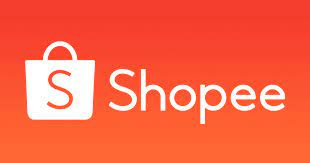 Retail check with our Shopee online store.
| | |
| --- | --- |
| Price for each | Cost |
| 1-10 units | Shown |
| Request a quote for high quantities | |
System stock status may diff with real time status.
If urgent, please contact us.
*sales@connectronics.com.my
*connectronicmalaysia@gmail.com
*tradingconnectronics@gmail.com
Quality of components may diff according their brands, therefore if there are special request.
SGS / MSDS, test report, datasheet or others.
Please inform us.
Pictures is for illustration purpose only.
All price is for 1 unit or 1 meter.
Frequently Asked Questions